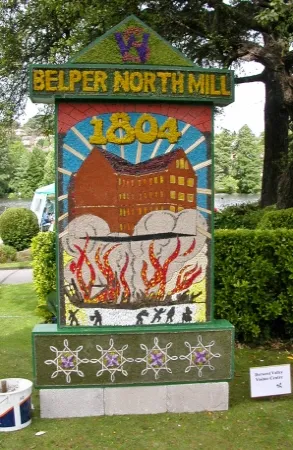 &nbsp&nbsp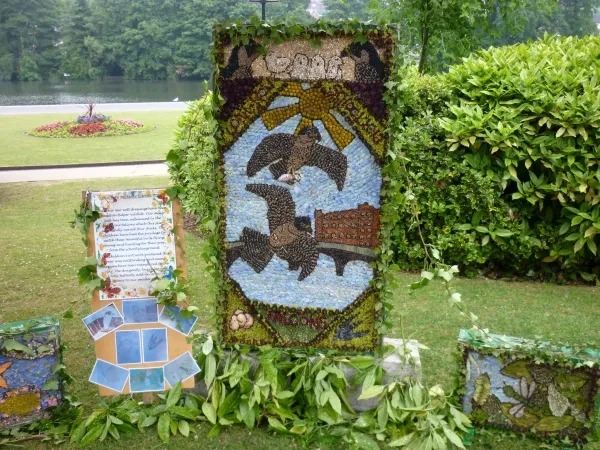 Well dressings with the subjects
"Belper North Mill" & "Peregrines".

Linda's paintings of peregrines at
Belper Mill.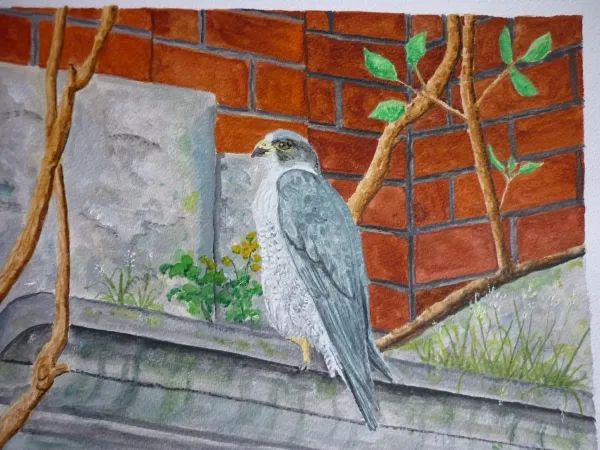 &nbsp&nbsp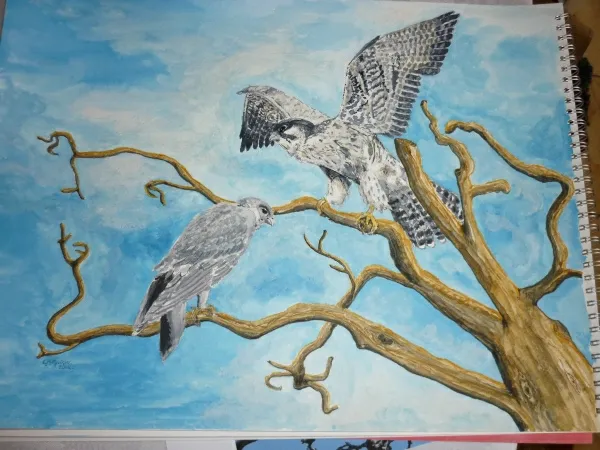 Up to 30 well dressings are displayed annually in Belper's River Garden & through the town. They are made from flower petals and grain set in wet clay and celebrate the supply of fresh water.